A backyard fire pit is an excellent source of warmth on a cool evening, allowing one to enjoy the feel of outdoor living space. However, the logs should be long-lasting to make the best fire pit. They need to burn hot, so they give the most utility. This is why many people want to know the best wood for fire pit.
Some of us have tried to use construction wood lying around in the garden to make a warm fire last longer, but most of the time, this ends up annoying everyone around with tons of smoke. If you do not choose the right type of wood, it could also be difficult to ignite and have dangerous sparks.
The goal is to select a wood that ignites and burns hot without giving a ton of smoke. Hardwoods are usually better than softwoods in this department as they are drier and denser. It means they can burn for a longer time and are low maintenance.
Seasoning is also an essential factor to consider as it concerns the drying process for wood to burn effectively for fire pits and wood-burning stoves.
When the logs are split and stacked, the moisture can escape quickly. It is advisable to have them elevated and exposed to the sun resulting in moisture evaporation. Although here are ways on how to start a fire with wet wood, preparing a stack of well-seasoned firewood will make the best experience.
What Not to Burn in the Backyard Fire Pits
Pieces of debris and softwood are not the only thing to avoid using as fuel for the fire pit. Poorly seasoned firewood is also quite smoky and causes health issues if inhaled in large amounts. Pressure or chemically treated wood is also potentially harmful.
The chemicals used during its treatment can be released, filling the air with carcinogenic byproducts as it burns. Lighter fluid or other accelerants are unnecessary as well.
If the fire pit is small, these items would be overkill and a safety hazard. Kindling and lighters should suffice, considering the recommended materials are dry and easily ignitable.
The Best Types of Firewood to Burn
Oak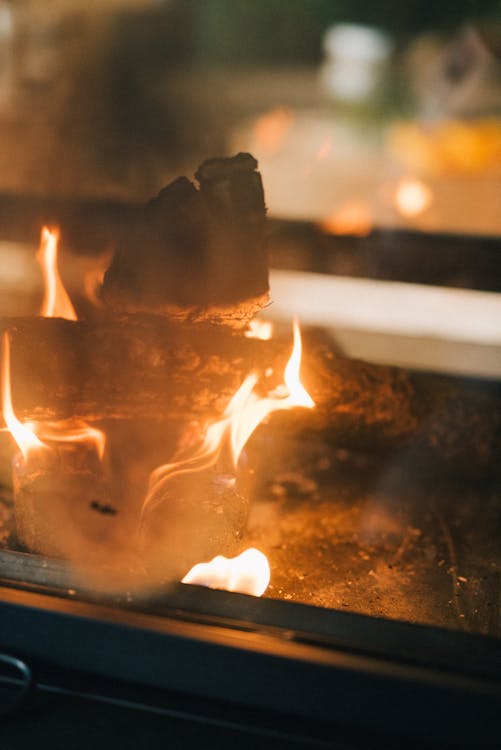 All oaks are very dense, meaning they provide significant burning time while maintaining the heat output. These are good options if you want a fire that can last through the evening.
Oak tends to have a higher upfront cost than most softwoods, and for a good reason. Though, as it burns hotter and for a longer time, less is needed.
Oak is also readily available in most parts of the country, so sourcing it should not be too hard. However, it needs to be seasoned, meaning it needs to be left out to dry for about a year. There are some cases where the oak had to be seasoned for two years before it became ready for use.
Different oak types also come with their advantages. Black oak, for example, produces the least amount of ash, while white oak provides a long and steady fire.
Hickory
Hickory is one of the hottest burning firewood types, considering its British thermal unit or BTU is 28 million per cord.
It also has a relatively low output which is one of the reasons it is so popular. Hickory tends to be quite dense wood.
It takes at least a year to be properly seasoned but burns cleanly and smells pleasant. When it is not seasoned, Hickory can yield a lot of smoke. It is not known for resistance to water or mold hence the need for seasoning.
Beech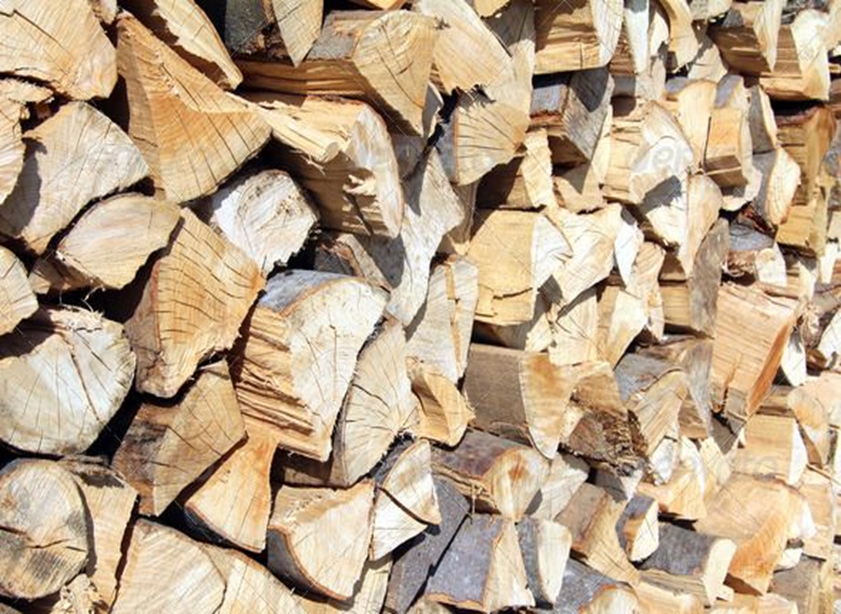 Beech has a significantly high heat output at 27.5 million BTU and burns long. However, it is slow to season, taking up to 12 months because of the high moisture content level [1].
That may not be as long as the other options, but this firewood will keep everyone warm once it is seasoned, even on the coldest winter nights.
It also gives a clean fire without making a lot of sparks. Beech emits a pleasant aroma and is a popular alternative as it produces a nice coal bed while leaving behind little ash.
Ash
Ash is a hardwood that burns hot and provides significant heat for its bulk. It is also easy to ignite, split, and produces little smoke. The great thing with ash is that it can burn while it is green wood.
It is advisable to wait for it to season, but it can burn just as well even before completely drying out.
Ash may not last as long as other hardwoods, but it is smokeless and has a neutral aroma. As a plus, it is prevalent and hence economical.
Maple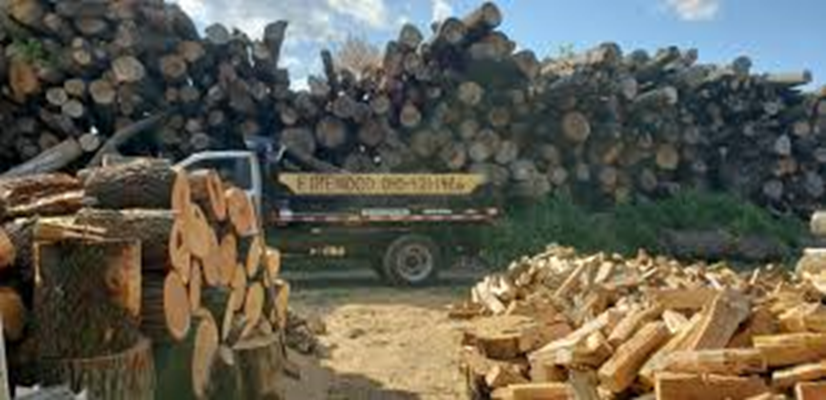 Maple is not just for syrup. It may be of less density than hardwoods, but it is good firewood, burning clean and giving a pleasant aroma. It is a firewood option that should not season for a long time because it rots quickly.
For optimal burning, it should be dried for six months before use. Once the wood is seasoned well, maple will burn for a long time.
However, the firewood has low BTU levels, so it cannot give as much heat as the others. Fortunately, it burns cleanly, and there are no sparks as well.
Birch
Birch is considered one of the best woods to use in the hardwood family. When burning, it emits low amounts of smoke, and there is limited crackling, which is suitable for outdoor fires. It also releases a pleasant aroma with bright flames, not to mention hot burning coals.
It may not burn as hot as Oak, though the wood takes less time to season at 12 months. Older birch trees are harder to split, and it would be advisable to do so as they are susceptible to rot if left for very long.
As a plus, it is very easy to peel the wood off the rest of the wood. This bark can be used as kindling to start the fire.
Apple
As firewood, Apple is very desirable and sought after by many people. It is dense and offers a sweet-smelling aroma with significant heat and coaling attributes.
To its credit, seasoning is not complex. Cut the wood stack and throw it in piles for it to dry. It needs to be cured for at least ten months to be effectively used.
The heat value of seasoned applewood is 26.6 million BTU. However, its dense nature may be harder to ignite, and it burns longer than most firewood. It may need more than the typical rudimentary fire starter, so gas-jet ignition would come in handy.